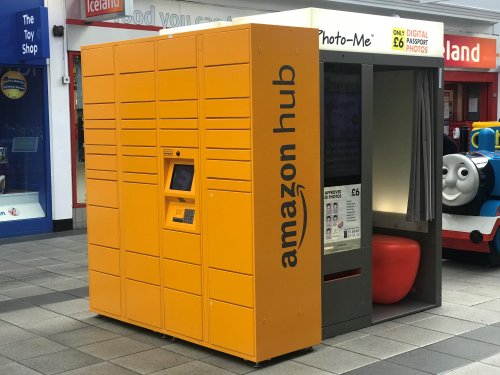 Amazon Lockers are available at The Foundry Shopping Centre! These are perfect for people on the move.
An easy way to handle your Amazon items, the self-service kiosks allow you to receive and return parcels at a time that is suitable to you.
All you need to do is add the Amazon Locker to your Amazon address book - ours is Adah - and then choose that address at checkout. Once your parcel is delivered you will receive an email with a unique pick-up code and barcode. You have three days to collect your package before it is returned for a full refund. Terms and conditions do apply so please check the Amazon website for full information please click here
The lockers are open from 7.30am to 6pm Monday to Saturday and from 8.30am - 4.30pm Sunday.
Share