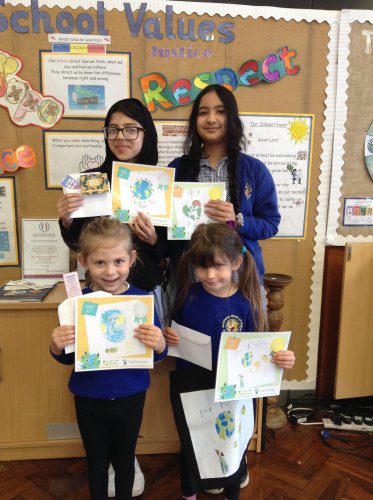 The Foundry recently partnered with Scunthorpe Church of England Primary School on a 'Sustainable Scunthorpe' initiative and competition. As part of their science week, pupils were asked to design, on a provided template, how they saw a sustainable future in their town.
Children took part from across the school, with some fantastic ideas, and designs being submitted. After some difficult judging at the shopping centre, two winners (one each from 4-7 and 8-11 age groups) were selected, along with two runners-up. The winning designs were used on eco-bags which are available in the local community.
Congratulations to the winners, Nadia and Fariha, plus the runners-up, Hanna and Sarah! A huge thank you also goes out to Gemma and the team at the school for working with us on the project.
Share