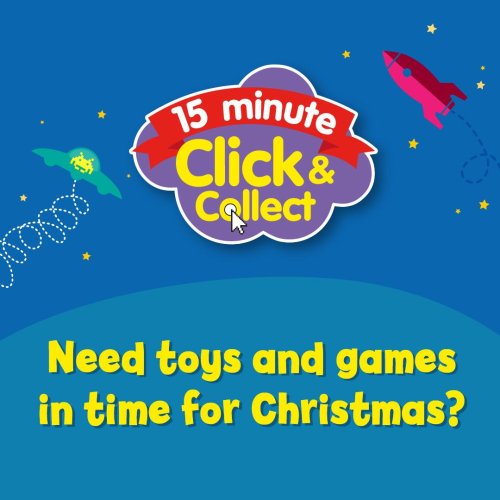 We are still operating a Click & Collect service at your Scunthorpe store.
Please remember to keep a safe distance at all times.
Place your order at www.thetoyshop.com and when you receive confirmation your order is ready to collect, pop to the store and then…
Step 1
Please have your order number and a form of ID ready
to show a member of our store team.
Step 2
Call the store telephone number on
01724 840308
Step 3
One of our store team will open the door and put your
order down for you to collect - there's no need to sign.
Collection times are 9:00 - 17:30 Monday - Saturday.
Stores are closed on Sunday.
Step 4
Please take your order, stay safe and have a nice day.
Thank you for your support and cooperation.
The Entertainer Team
Share