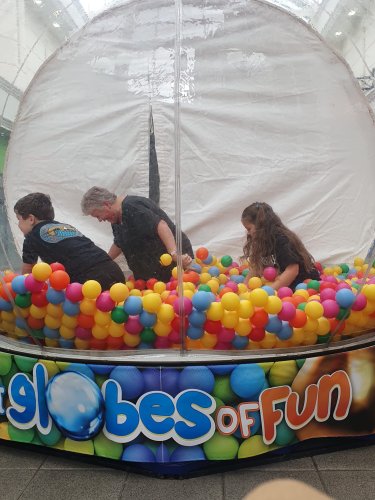 We hope that you discovered our free 'great globes of fun' at The Foundry on 5th, 12th, and 19th August! Whether it was balls or petals, there was some eye-catching entertainment in store.
Fantatsic for snapping a selfie, but also good for finding a golden ball or petal to then enjoy a chocolate treat, or even win a prize!
Thanks to all who came along.
Share